Delivering Perfection in Steel for Over 35 Years
The name Hitz und Partner AG is synonymous with over 35 years of experience, reliability, stability and innovation.
The entrepreneur Max Hitz established the company in 1980 and developed it to create a leading producer of steel structures and infrastructure buildings in the field of telecommunications.
Today, Hitz und Partner AG is renowned in Switzerland and beyond for its expertise in the construction of steel and telecoms buildings as well as for its integral facility management services.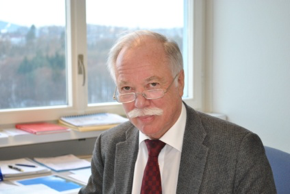 Development of the company
1980:  Establishment of Hitz und Partner as a sole proprietorship
1991:  Business is converted into the public limited company Hitz und Partner AG
1996:  Introduction of quality management system according to ISO standard 9001-2000
2011:  'STEEL CONSTRUCTION ENGINEERING' added to the company's name
2014:  Executive Board extended
The company's head office is located in Worblaufen, near to Berne, Switzerland.
To ensure our proximity to our customers, we established branches in the South, East and West of Switzerland:
1996:  Rivera branch, Canton of Ticino
2014:  Madulain branch, Canton of Graubünden
2015:  Lausanne branch, Canton of Vaud